Private Estate Planning
for Affluent Families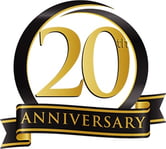 MacMillan Estate Planning is committed to the protection of you and your family's future. For two decades, we have designed comprehensive estate plans that incorporate creative solutions tailored to each family. As specialists, our senior Trusted and Estate Practitioners have a contemporary understanding of the most innovative methods currently available to families.
This year we are celebrating 20 years of helping clients protect and manage their estate assets.
For us, estate planning extends well beyond the preservation of wealth; it is about maintaining quality of life. This principle is central to the exceptionally high professional standards upheld by every member of our firm.