Private Estate Planning
for Affluent Families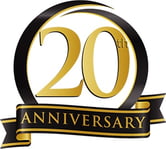 MacMillan Estate Planning is committed to safeguarding your family's significance. Our whole business is driven from this point of view and helps define our holistic and comprehensive approach to estate planning.
We believe estate planning is really about life planning for now and for the generations to come.
This year we are celebrating 20 years of helping client families proactively protect and manage the assets and the legacy they have worked so hard to build.
In designing your estate plan, we take time to thoroughly understand your concerns and hopes for the future. Only then do we design and implement a customized estate plan.