Our Estate Planning Team
Professional advice from the industry's leading experts
As specialists, our senior Trust and Estate Practitioners have a contemporary understanding of the most innovative and creative methods currently available to families. This means that our team has all of the necessary skills and expertise to fulfill your estate planning needs, whatever they may be. We are devoted to helping you protect your wealth.
We will prepare your legal documents to ensure that you continue to enjoy the quality of life you desire while also ensuring that your legacy is passed on to your loved ones. We will assemble estate freezes and Trusts, as well as arrange insurance policies and investments, to protect your wealth and preserve family harmony.
Lastly, by smoothing the probate process and appointing an efficient administration to manage your estate, our team can minimize damage caused by delays, excessive professional fees, tax penalties and any potential legal challenges initiated by disgruntled heirs.
---
SHERI MACMILLAN, Founder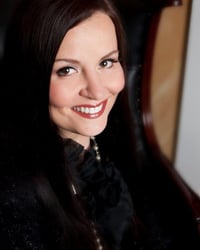 Sheri MacMillan is the Founder of MacMillan Estate Planning Corporation, Canada's elite estate planning firm, and is a highly respected industry professional. She is a regular guest on the AM770 CHQR program "Talk to the Experts" and is routinely invited to deliver keynote speeches on the subject of estate planning.
Sheri is also an active member of the following industry organizations:
The Society of Trust & Estate Practitioners
The Estate Planning Council of Calgary
The Canadian Association of Gift Planners
The Canadian Academy of Senior Advisors
The Canadian Initiative for Elder Planning Studies
Sheri proudly contributes to local charitable organizations and enthusiastically supports the Calgary Zoo Conservation Fund which finances the zoo's important initiatives at home and abroad. She also generously donates both time and resources to the Arthritis Society on behalf of herself and MacMillan Estate Planning Corp. through the 'Care' program.
---
Team Credentials
Within our firm, each planner holds a Trust & Estate Practitioner designation awarded by the Society of Trust and Estate Practitioners (STEP). STEP members are experts in their field having earned the profession's most respected and recognized title. Senior practitioners are involved in the creation and management of trusts and estates for high net-worth and ultra-high net-worth individuals and families.
Membership of STEP is both diverse and highly specialized, with accredited professionals from all facets of the trust and estate planning industries, including legal, accountancy, corporate, trust, banking and insurance. With over 10,000 members worldwide, STEP provides senior Practitioners with a local, national and international learning and business network. In addition to being senior members of STEP, our planners are also active members of the Estate Planning Council of Calgary, the Canadian Association of Gift Planners, the Canadian Academy of Senior Advisors and the Canadian Initiative of Elder Planning Studies.