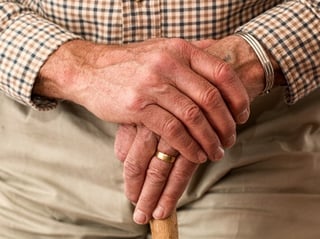 For those with an asset base of a million dollars plus, planning beyond a will could prevent considerable challenges down the road. Unfortunately, many families are not aware of the creative tools available to them. By proactively planning today, you can help to ensure peace of mind and harmony for tomorrow.
Will planning is the most traditional approach to designing an estate plan and comprises of three important legal documents:
A Will
An Enduring Power of Attorney
A Personal Directive
Enacted upon death, a will provides instructions for the distribution of your estate, as well as appoints an executor to act on your behalf. By contrast, both an enduring power of attorney and a personal directive come into effect during your lifetime, in the event of that you are unable to manage your own affairs.
Both the enduring power of attorney and personal directive are important legal agreements that allow the issuer to designate a trusted individual to represent their wishes in the event they are unable to do so.
An enduring power of attorney determines who will administer the financial side of your estate, including money and property. To appoint an attorney, you must be mentally capable at the time of signing the documents.
Mentally capability generally refers to your ability to understand and appreciate the repercussions of your financial and legal decisions. While the definition of mental capacity differs from place to place, it is often evaluated using a capacity assessment.
A personal directive, on the other hand, appoints an agent to manage non-financial matters. While most people use these to communicate end-of-life wishes, such as whether you will be resuscitated, a personal directive is also a living will that ensures you will get to enjoy life, the way you want, if you are ever unable to make decisions for yourself.
Similar to the enduring power of attorney, you create your personal directive when you are still able to make decisions for yourself. It will outline your wishes regarding personal care, where you will live, what activities you will participate in, health choices, etc. When you are no longer to make your own decisions, your agent will step in, to make these non-financial decisions for you.
While these three documents play important roles in your estate planning process, it is important to understand that your estate does not begin and end with a will. To proactively protect your estate and ensure family harmony, these tools should be combined with other estate planning techniques, such as trusts.
Specifically, you want to design a comprehensive estate plan that considers:
Your ongoing objectives and goals;
The quality of life you wish to experience for the remainder of your life;
The growth, management and preservation of your wealth;
The distribution of your assets, in a protected and effective manner, upon passing;
Special considerations, specific to your family, such as family owned businesses, disable dependents and family structure; and
The mitigation of risks.
In doing so, you can ensure the future of you and your family for years to come and ensure your wishes are not contested.
Want to know more? Register for a complimentary estate planning seminar or come in for a complimentary consultation.