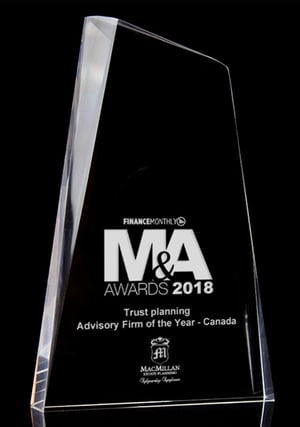 Finance Monthly has officially announced their full list of finalists and winners for their 2018 M&A Awards, and we're proud to be their Trust Planning Advisory Firm of the Year!
Each year, Finance Monthly looks worldwide to acknowledge and commemorate the hard work and achievements of financial companies and advisory firms. It is truly an honour to be recognized for our services as an estate and trust planning firm by Finance Monthly, and we're excited to keep offering our clients the very best in trust planning.
You can learn more about the M&A Awards from Finance Monthly and see the other winners at their website here.