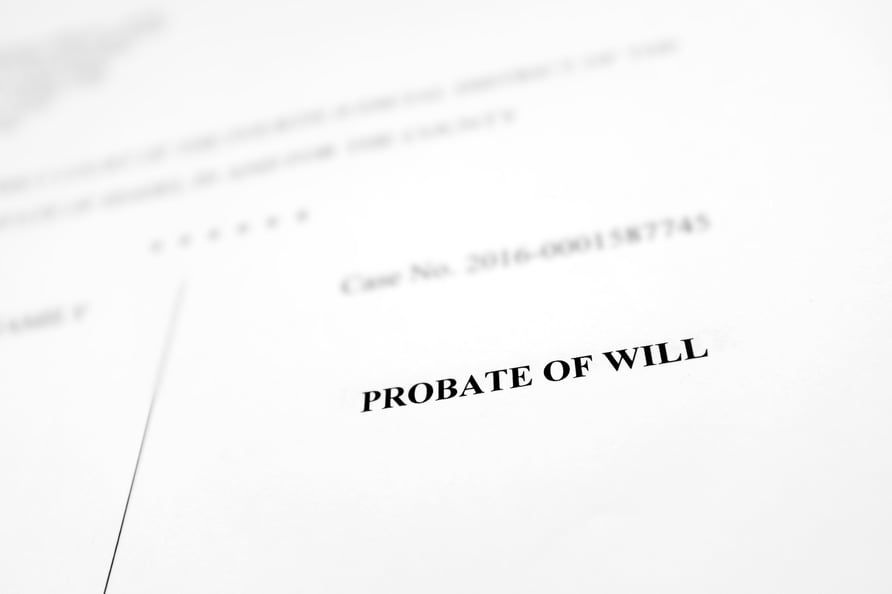 In the simplest terms, probate means having a will declared legally valid by the provincial courts. This is necessary for the majority Canadian estates for several reasons, but most importantly because banks, mutual fund companies, pension plan providers, and the land title office are going to require proof that you have died, that the will the executor is acting on is valid, that they are in fact your executor, and that they won't be sued for handing your assets over to them.
Who Needs Probate? All Canadians, except those with the most basic estates, are going to require probate. If you own a single joint bank account, have no debts, and all of your assets (such as your home) are also owned jointly by your spouse, then perhaps your estate won't require probate since these assets will automatically transfer to the surviving joint owner. But the majority of Canadians will have some debts or assets that will need to be distributed by an executor, and so their estate will need to go through probate. But your average Canadian can still use tools, like joint ownership, to have assets completely skip the probate process. Trusts are also a useful tool in bypassing probate.
Why Have Assets Skip Probate? There are two reasons Canadians may want assets to simply skip over probate. First of all, in most provinces, the larger the estate going through probate the more expensive probate is. Second of all, probate can take a very long time. This means your heirs may be waiting a year or more to actually benefit from what you've left them as the courts take their time going over your will and assets. But assets that skip probate go directly to their rightful heir with no cost or delay.
How Expensive is Probate? The easy answer, if you live in Quebec, is probate will cost you nothing if you have a notarial wills and $65 otherwise. If you live in the Yukon, probate will be free if your estate is valued at less than $25,000 and otherwise cost $140, and if you live in New Brunswick or Saskatchewan, you'll be charged a flat rate ($5 and $7 respectively) for every $1000s your estate is valued at. If you live in any other province or territory, it's significantly less straightforward.
Alberta, the Northwest Territories, and Nunavut each have a grading system. How much your estate is worth determines which bracket your estate falls into and that determines how much you pay.
Manitoba and Newfoundland & Labrador both have a nominal fee for small estates (under $10,000), but charge a flat rate per $1000 after that. Ontario is a little different and charges $5 per $1000s for estates under $50,000 and $15 for every $1000s that the estate exceeds $50,000.
British Columbia, Nova Scotia, Prince Edward Island use a combination of systems. Like AB, NT, and NU, these three provinces have brackets you can fall into for a single rate, but if you exceed their largest bracket, they'll charge an additional flat rate for every $1000s the estate exceed the largest bracket.
Whether you need probate, how long it will take, and how expensive it will be is going to depend a lot on your personal circumstance, the size of your estate, whether you take advantage of trusts or other tools, and which province you live in. The experts at MacMillan Estate Planning are familiar with probate rules and regulations in every province, and it is our pleasure to work with Canadians living anywhere in Canada or abroad. Contact our professionals today to begin crafting your personalized estate plan.