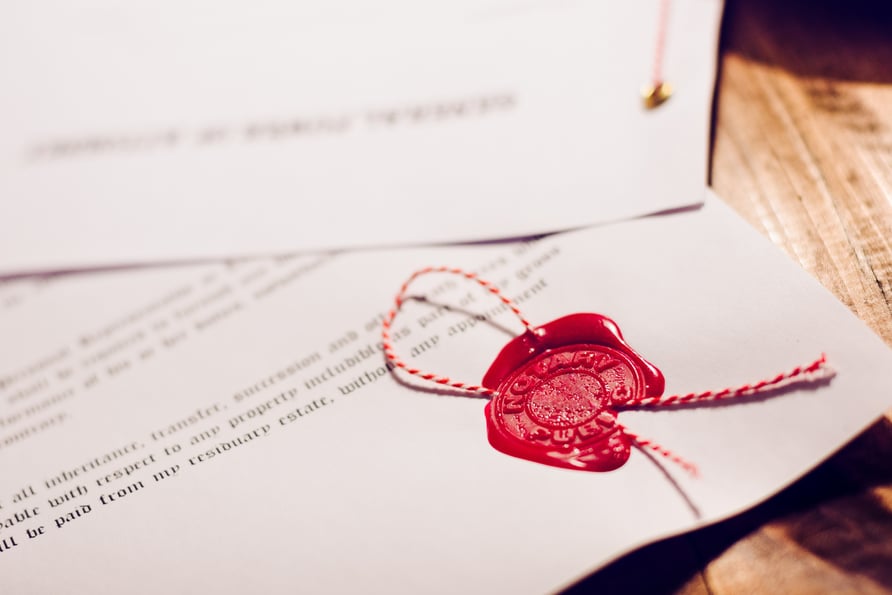 Choosing your estate executor can be a challenge. They become the personal representative of your estate once you pass on and will be completely in charge of ensuring your estate is handled well, inheritances are distributed as you wished, taxes are paid, and more. In many ways, choosing someone as your estate executor is a final declaration of your utmost respect for the person whom you choose, and it is one of the highest honours you can give them. But being an estate executor requires more than just being a loyal friend or beloved child. It is not an exaggeration to say that being an estate executor is often the single most stressful thing a person ever has to deal with in their life. And unfortunately, this is only more true for ultra high-net-worth families where family arguments, international assets, and trusts make everything even more complicated.
Being an Estate Executor is Work. It's important to realize that being an estate executor is like having a part-time job. When you choose a person, make sure it's reasonable to expect them to have the time and energy to look after your estate. Some of their immediate duties will include determining whether a will was written and locating it, arranging and paying for the funeral, appraising assets, contacting beneficiaries, applying for probate, paying debts and taxes, assessing the rights of a surviving spouse and any dependent children, arranging for your business to be manage, and much more.
Simplify Probate and Your Estate. One of the greatest gifts you can give your estate executor is proactively working with a team to have a personalized estate plan professionally created. As an estate plan takes into consideration your family's unique dynamic, it simplifies the process and helps your estate executor to avoid a great portion of the work. This is especially important for affluent Canadians whose large estates will bring increased complexities. Your estate executor's primary role is to satisfy both the courts and all beneficiaries that the estate has been properly administered. Crafting a clear, straightforward estate will help.
Safeguard Your Legacy. To simplify the probate process and relieve your loved ones of the burden of being an estate executor, you may also wish to work with your estate planners. Teams like MacMillian Estate Planning have years of experience crafting personalized estates and helping families with estate administration. Our estate planning process is also unique in our focus on the human-side of life planning. We provide our clients with a flat-rate quote for the entire year, so we can take as much time as necessary to understand our clients and their unique family dynamics when designing their estate plan. Our understanding of your family and your goals as well as our intricate knowledge of probate allows us to execute your estate efficiently.
Asking someone to act as your estate executor is an honour, but it can also be a burden. Probate often takes nearly 18 months, and your executor may find it difficult to navigate a complicated estate or family dynamic. Working with MacMillan Estate Planning streamlines your estate and removes undue hardship for everyone involved. Contact our team of professionals today to secure your legacy for the next generation.