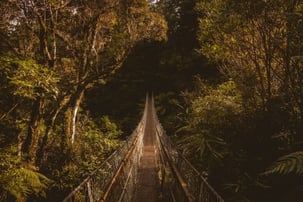 A comprehensive estate plan includes a number of important documents, including a Will, a Personal Directive, and an Enduring Power of Attorney, but it doesn't stop there. Several other tools may be needed to ensure that your wishes come to fruition.
Without these important documents, you leave your future and the future of your wealth and your loved ones' wealth in the government's hands.
While the repercussions of passing without an estate plan, or even a Will, are becoming more widely known, it's surprising how many Canadians are still not properly prepared.
A recent poll conducted by CIBC discovered that only 22% of baby boomers, those born between 1946 and 1964, have formalized those wishes.
This is likely due to the fact that many boomers (77%) believe that their spouse or children will step in to manage their affairs, if they lose capacity.
While this may be true, 90% of Canadians with parents over the age of 65 think that their parents should be discussing how they'd like their finances managed, if they are ever unable to manage them themselves - so that they will be prepared to properly care for their parents. Most of those surveyed, 73%, believe it is up to the parents to start this conversation, worried that they will seem disrespectful if they bring it up.
But, with less than half (43%) of baby boomers discussing their estate with their family, there is an obvious issue coming to light – a lack of communication.
What role does communication play in your estate plan?
Communication is key in all areas of our lives, but especially when it comes to discussing the wishes of aging family members.
In the past, estate plans have been seen as death plans but with so many Canadians living longer, and with estates becoming more complex and diverse, estate plans have evolved into life plans. Life Plans ensure that you live the life you want as you age, and cover contingencies if you should ever lose capacity.
When the decision has been made to discuss your estate plan, and in turn your life plan, it is important that all family members affected by your decisions, whether positive or negative, are involved. This will help minimize confusion and will play a role in managing family conflict when the times comes for your decisions to be enacted. Nobody likes surprises, and sometimes it can be hard for your family members to understand why you made the decision you have, especially when they have just lost a loved one.
Ensuring that your family knows what you are doing and why, will make the process easier for everyone.
If you are afraid that your family dynamics will make these discussions difficult, or if you are just starting to plan, contact an estate planner. Estate planners are able to act as a mediator and can provide insights into how your unique situation can be best managed, prior to bringing everyone together.
They will help you prepare the documentation, and ensure that your wishes are carried out the way you want under all foreseen circumstances.
If you would like help preparing your estate plan or just have questions about the process, contact us today.