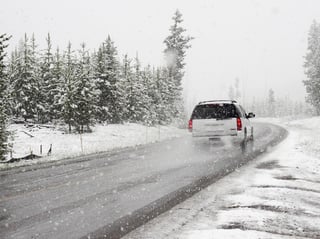 A growing trend, amongst Canadians, is spending large amounts of time in the United States, especially when the winter rolls in. Whether you are visiting family over the holiday season or you are snowbirding down south until the snow disappears, travelling to the United States has become very poplar.
The problem is, while this is a great way to spend the season, it also opens us up for more risk.
Loss of Capacity
As much as we don't like to think about it, when we travel, there is an increased chance that we could get into an accident. If something were to happen that causes you to lose capacity, or worse, you want to be sure you and your family are properly cared for. That is why you want to be sure you have a comprehensive estate plan, which includes a will, personal directive, and enduring power of attorney, at the bare minimum.
Depending on your situation, you may also want to develop trusts, succession plans or other strategies to ensure your assets are protected and your wished are carried out.
If you have already developed your estate plan, you will want to review it to ensure that everything is up-to-date and relevant to your current situation and ongoing objectives.
Lawsuits and Creditors
Historically, in Canada, we haven't had to worry about creditors and lawsuits when planning our estates but, as more of us travel, it's becoming a more prevalent issue that we need to plan for.
By building your estate around the possibility of lawsuits or creditor claims, you can ensure that your estate plan covers all possible outcomes when you're travelling, especially to countries like the United States, where they are handing out substantial settlements.
Health
Another issue that arises, is your health. If you're travelling, it is important to have coverage, and enough of it, especially as you get on in years and health issues become more common.
You also want to make sure that you have a living will, or Personal Directive, for any jurisdiction you reside in. This will ensure that you're properly taken care of, no matter where you are. It will also alleviate any issues associated with other countries laws, such as the USA's strict privacy policies.
Account Information
Before you travel, it's always a good idea to gather all of your account information, personal information and copies of your travel documents in one place. Not only will it prepare you, in the case of an accident, it will ensure your information is easy to find, if you're confronted by any obstacles, while travelling, such as a stolen credit card or lost passport.
This should also include information for any emails or online accounts, to ensure that your family can access any accounts, and shut them down if necessary.
While estate planning is the last thing on our minds when getting ready to travel, it's an important factor to consider, because without it, you not only risk your wishes not being carried out, you risk your quality of life and your ability to ensure that you and your family are cared for in a manner that you see fit.
Have more questions about estate planning and travelling?